The revolutionary anti-wrinkle device that increases collagen and puts an end to unnecessary surgery.
The most effective way to maintain beautiful, smooth, wrinkle-free skin.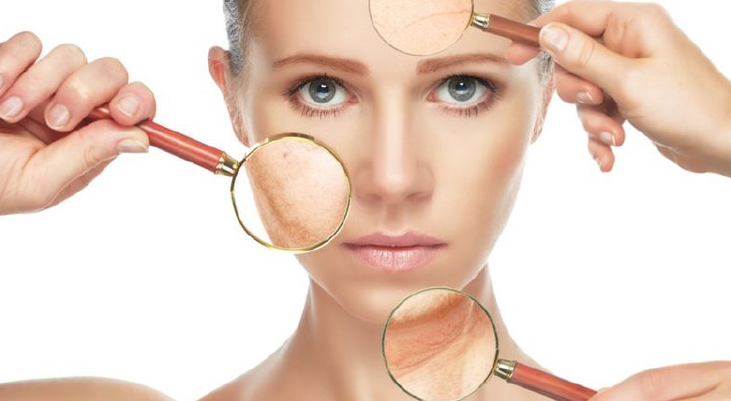 Would you like to have flawless skin? Are you starting to worry about wrinkles? Have you noticed the first signs of aging on your skin? The most effective way to keep your skin beautiful, smooth and wrinkle-free is to dedicate the necessary time each day to cleansing, moisturizing and sun protection routines. Discipline is the best anti-wrinkle!


A couple of generations ago, when we saw a woman in her 50s, we had the feeling that she looked very old. This was because there were neither the creams that we have today, nor products such as radiofrequency facial massagers, which manage to blur wrinkles and expression lines on the face in a few sessions.


Until recently, these radiofrequency treatments were only performed by professionals specialized in skin care and cosmetic medical centers.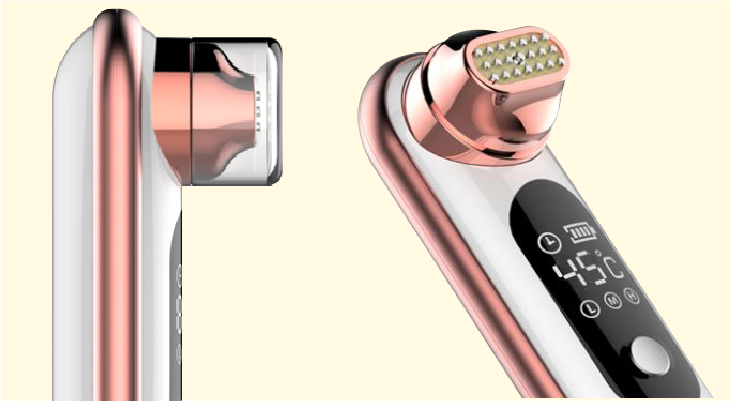 This all changed when a group of Korean engineers specialized in beauty products decided to introduce ThermoSkin to the public. Read on!
Fades wrinkles and expression lines on the face.
The keys to the beauty routine when you are 40 years old.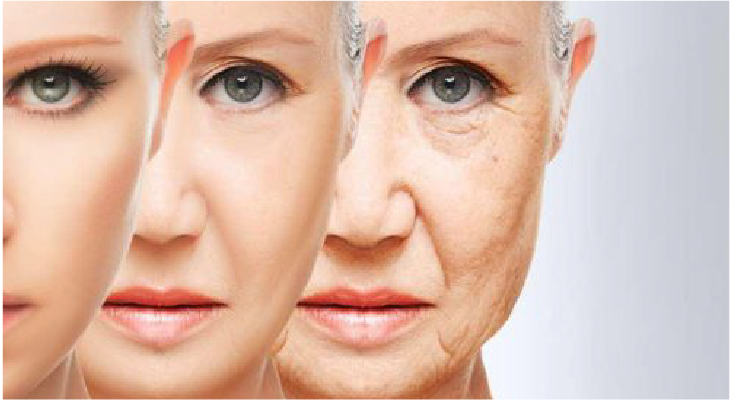 Many people think that to get wrinkles to disappear, they must spend large amounts of money in beauty clinics or even have to go under the knife, but that is no longer the case.
Nowadays there are home devices specialized in skin care such as ThermoSkin, which use radiofrequency. This technique is the best available for skin tightening, achieving the desired rejuvenation.


Radiofrequency, which incorporates ThermoSkin, is an innovative technology that has become increasingly popular among celebrities and renowned dermatologists. It consists in the application of high frequency electromagnetic waves on the skin.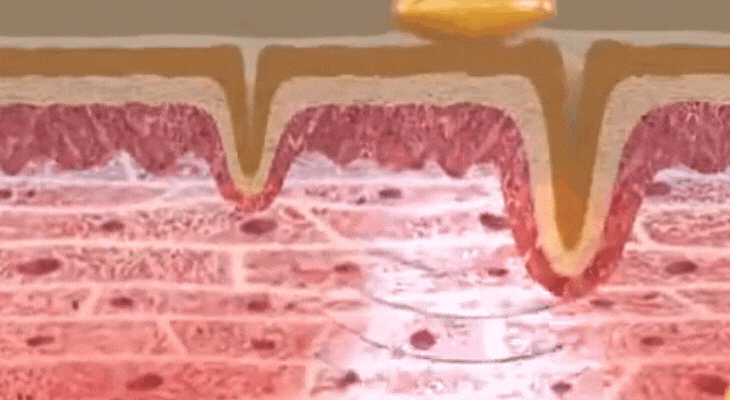 This causes the controlled heating of the different layers of the dermis, which favors: The formation of new collagen, lymphatic drainage, circulation of the skin and subcutaneous tissue. With ThermoSkin you avoid spending large amounts of money, operating rooms and get similar results!
Collagen-rich skin looks hydrated, radiant and youthful, but as we age, our collagen production naturally decreases, resulting in drier, more wrinkled skin.


With ThermoSkin you will smooth wrinkles and fine lines, help eliminate blackheads, increase skin elasticity, reduce acne and stimulate collagen production.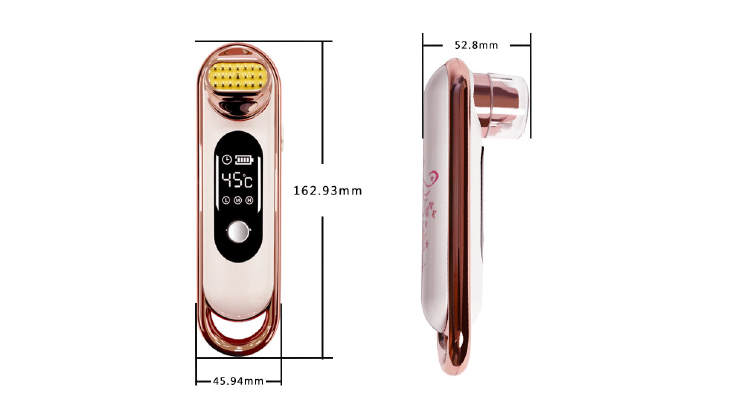 You can use it on eyes, face and neck. On the eyes, it reduces expression lines and reduces tension. On the neck and face, it reduces wrinkles, expression lines and remodels collagen.


That's not all, there are even more advantages!
Help rejuvenate your skin and reduce acne in just a few weeks!


In just a few weeks, you'll notice the results! If you use ThermoSkin on a daily basis this is what happens:
In the first two weeks and after daily 10 minute sessions the improvement starts to become visible. During the next three weeks is when the results start to show and the skin will be smoother and firmer.

Week eight is when the real magic begins! Crow's feet around the eyes will begin to fade and under-eye bags will visibly reduce. With a four-month treatment, you'll feel like a whole new person! ThermoSkin can be effective on even the deepest wrinkles.
The best option in the market.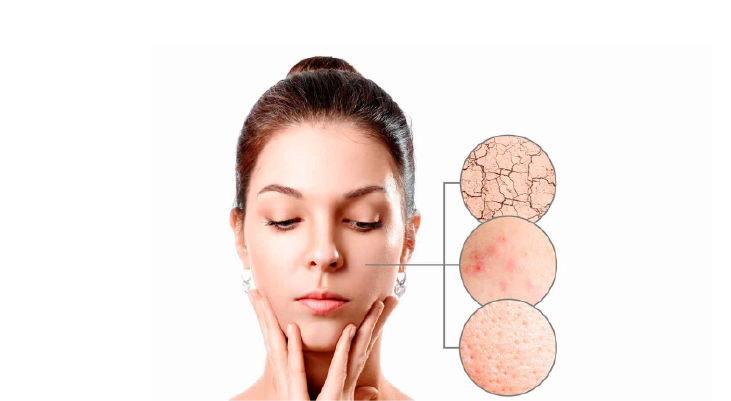 I am thrilled with the purchase of this product! It meets all expectations, plus shipping is fast and it comes in a well-protected box. I was looking at reviews for other brands and none of them fully convinced me. I finally came across this brand and this product and saw that almost everything was positive.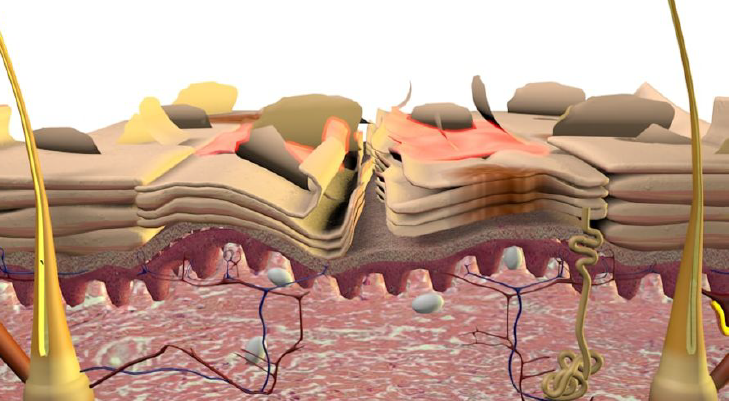 Excellent quality for the price and fast delivery. The website offers many advantages for older people... Good prices, and the order arrived the day promised. I bought two units since this was the best price/quality ratio among all my options and I will definitely be back for more.
It was the first time I was buying something like this and until now, I had always felt loyal to certain well-known brands that also happen to be more expensive. The difference in price and the good product reviews compared to other similar products is what made me decide to finally try it. After several weeks of use, I must say that I am extremely satisfied. Very good purchase, I highly recommend it!
Start using Thermoskin and reduce wrinkles and fine lines on your face.
Just follow these simple steps to get your Thermoskin.


Just follow these simple steps to get your Thermoskin.

Step 1. Order your Thermoskin through its official website and enjoy the best offers.

Step 2. Receive your shipment in a few days, comfortably from home.

Step 3. Start using Thermoskin and enjoy the comfort and help to substantially reduce wrinkles.
Helps to prevent and improve skin aging, as well as repair and protect damaged skin....

Anti-wrinkle radiofrequency facial massager. Easy to use. Visible results in a few days.

Massage device with various functions and effects for use on face and neck.

Best of all, you can do it at home without spending a lot of money in beauty salons.
Only sold online through its official website.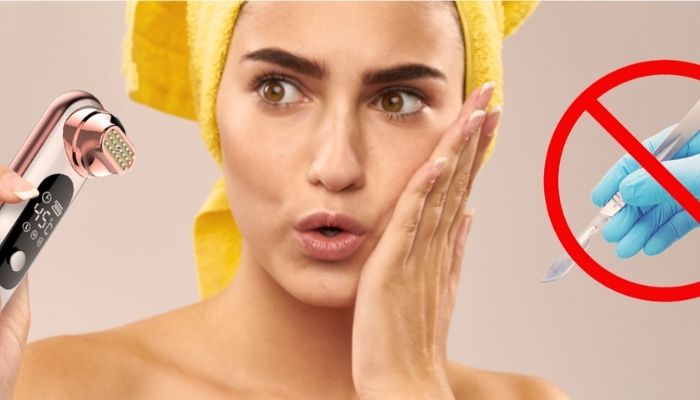 Frequently Asked Questions:


How long does it take to see results?

In as little as eight weeks of daily use, you will notice results and a big difference in your skin.

What is radiofrequency?

It consists in the application of high frequency electromagnetic waves on the skin. This causes controlled heating of the different layers of the dermis.
What are the benefits of radiofrequency?

The formation of new collagen, smoothes wrinkles and expression lines, reduces blemishes, helps increase skin elasticity and also reduces acne."
¿En qué partes del cuerpo se puede utilizar?

Puedes utilizarlo en ojos, cara y cuello. En los ojos reduce las líneas de expresión y reduce la tensión. En el cuello y en la cara, reduce las arrugas, líneas de expresión y remodela el colágeno.
PROMOTION: Now 50% off and free shipping worldwide for a limited time!
Disclaimer: This website is an advertisement and not a news publication. This product is not intended to diagnose, treat, cure or prevent any disease or health condition. The information provided herein should not be considered a substitute for the advice of a physician or other health care professional. This product is not intended for medical use. They may be useful in certain high-risk situations never as a substitute. As each individual is different, results may vary.
Certificates: